Must-Have Back to School Makeup
I have always admired the beauty guru's on YouTube who share their tips and tricks for getting a perfect contour and how to bake powder under your eyes. The final result always looks incredible, but it takes upwards of 40 minutes to over an hour to get a look similar to the Kardashians. In college, us girls just don't have the time for that! Today, I am going to share two simple makeup looks, one that takes 5 minutes and a 10-minute routine if you want to look extra nice in class.
Just an FYI, this post does contain affiliate links with Sephora. All of these opinions are my own, and I would never include a product that I didn't love wholeheartedly. Now that that's out of the way let's get started.
5 Minute Routine.
This routine is a one shop stop. My favorite brand for quick and easy makeup that you don't need to be a makeup artist to apply is Glossier. I've talked about them before in my skincare routine post. Glossier is a brand dedicated to bringing women simple makeup that is essential and highlights each woman's individual beauty. Here are the products I would use if I rolled out of bed after hitting my snooze twice and running late to class.
Boy Brow: This is a staple. It fills, thickens, and keeps your eyebrows in place all day. And as all the cool kids say, you want your eyebrows on fleek. Click here to see the product. Oh, and I use the shade brown :)
Stretch Concealer: Also a must have product, especially if you are not that into makeup. You can apply with your fingers (no brushes necessary!) and blend it into your skin under your eyes and any spaces where you have blemishes. It's easy, and putting it under your eyes will make you look wide awake in class (even if you're not). Click here to see the product.
Matte Lipstick: The final step in the simplest makeup routine ever! Generation G is a sheer, matte lipstick that blends into your natural lip color. I use the shade Crush which is a hot raspberry color that brings color into my face. It reminds me of a tinted chapstick that lasts all day! Click here to see the product.
10 Minute Routine
Ok, time for the next routine. This one will use the same products as the routine above, but we will add some extra products to our skin. So you'll start off by applying the boy brow, stretch concealer, and lipstick. Now what? Foundation.
I love foundation. And you can buy my favorite foundation of all time at Sephora. It's called the Studio Skin 15 Hour Hydrating Foundation by Smashbox. It changed my makeup routine and life forever. They are not exaggerating when they say it lasts 15 hours and it does keep your skin hydrated, which is super important to me because I have dry skin. It also feels like you have no makeup on once you apply it and you can build up the coverage. As you can tell, I really like this stuff.
The catch? It's kind of expensive for a college girl's budget. It's $42 per bottle, but each bottle does last about 6 months so I think it's a good investment. Sephora is the leading company for selling makeup, and they want to help you find your perfect school makeup routine. If you click the link below and sign up for Sephora's email list, they will help you find products that fit your skin type AND you are given the chance to get $500 worth of Sephora Products! Check it out!
Next Step, you have your concealer and foundation on your face but you need to brighten it up a bit. The trick? Use a little blush and bronzer to bring some color into your face. My favorite combination for this is Hoola Bronzer by Benefit and Dandelion Twinkle by Benefit. They are both light and easy to blend. They are also both powder products so you won't be left looking overly contoured, it leaves you with a nice glow and flush of color. Pro Tip: you can add some of the bronzer onto your eyelid to be a nice eyeshadow!
Click each image to be redirected to where you can buy the product!
The last step for my 10-minute routine is mascara. An easy way to make your eyes look bigger and brighter. I use Benefit's They're Real! Lengthening & Volumizing Mascara. It is a cult favorite in the world of makeup because of its ability to make you look like you're wearing false eyelashes!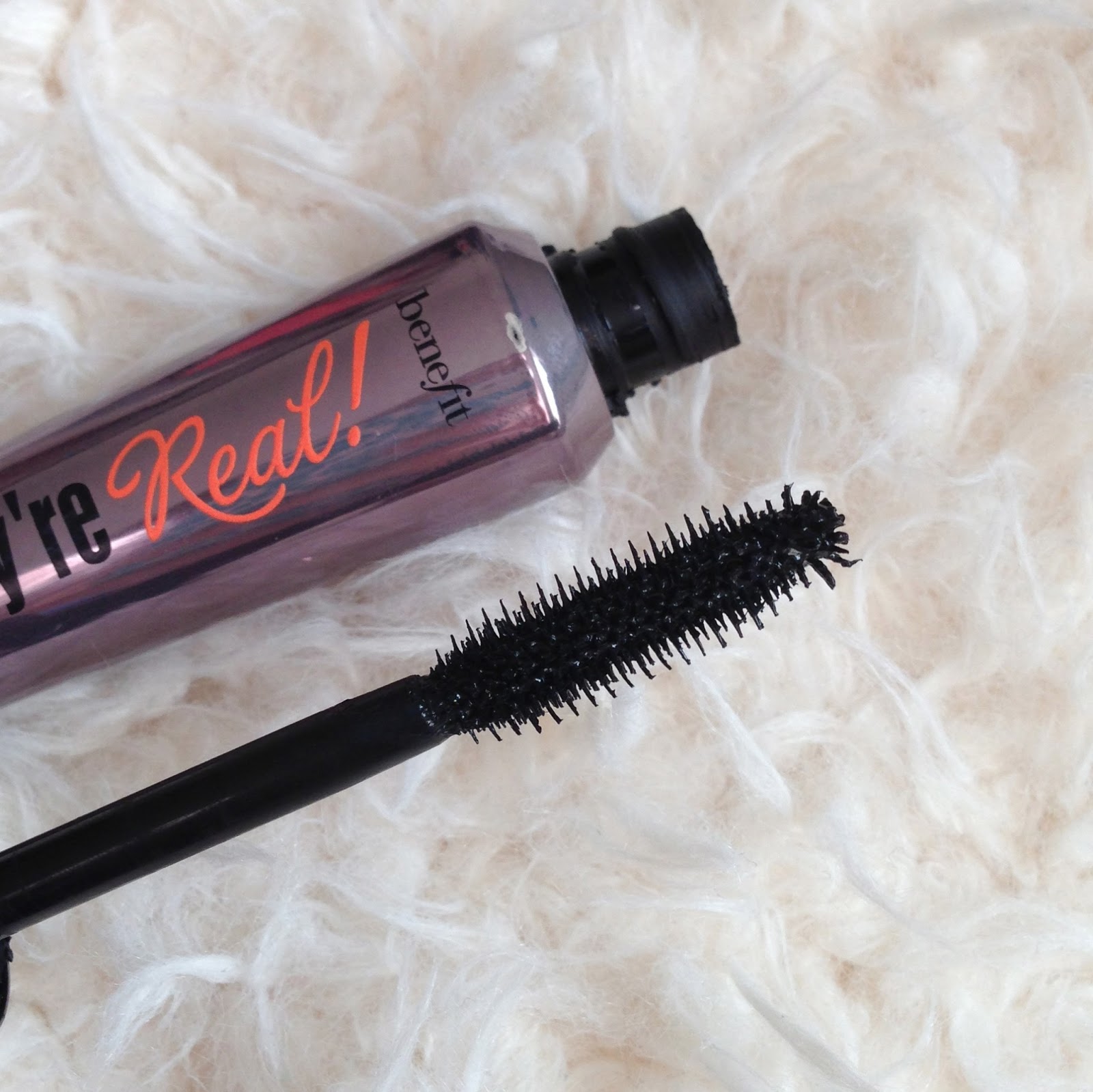 And there you have it! Two simple makeup routines that are perfect for back to school season! Don't forget to sign up for Sephora's email list and receive some awesome benefits! Click the image below to sign up!
Thank you for reading this post, please share it with friends and don't forget to follow A College Girl on all of our social media platforms, linked below!